Author Archives:
albanyhousing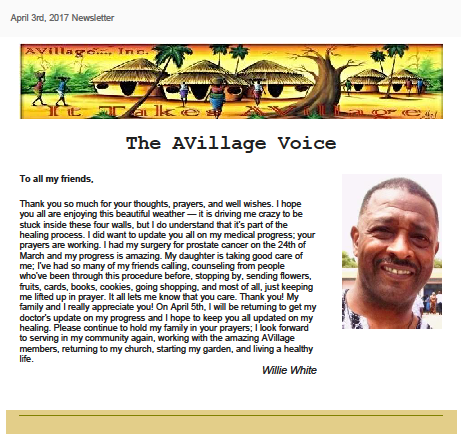 Clicking the above Image (or here) will bring you to the complete newsletter in PDF (printable) form.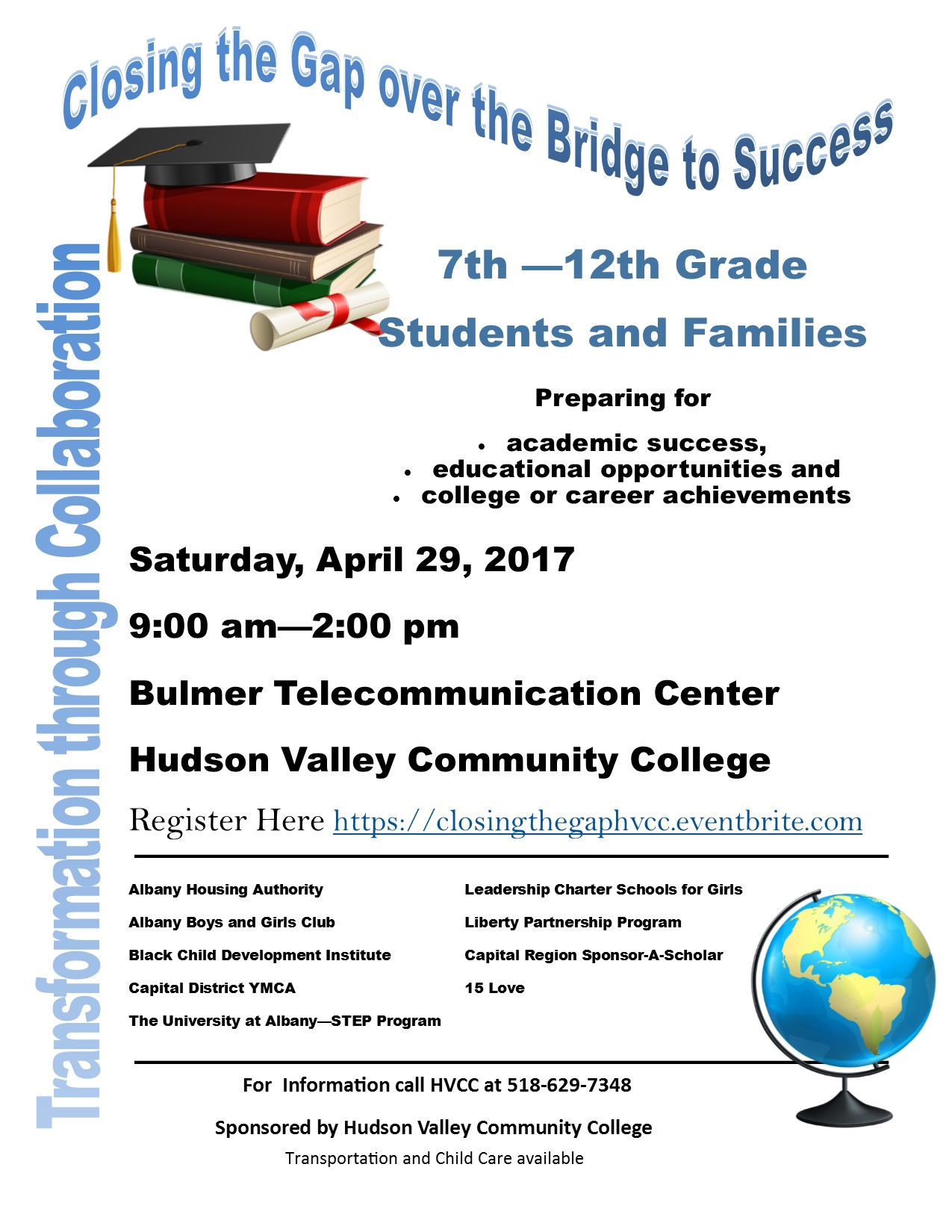 Saturday, April 29, 2017
9:00 am—2:00 pm
Bulmer Telecommunication Center
Hudson Valley Community College
Register Here https://closingthegaphvcc.eventbrite.com
Clicking the above image will open a printable PDF flyer.
Please Take Part In AVillage, Inc.'s 7th Annual South End Earth Day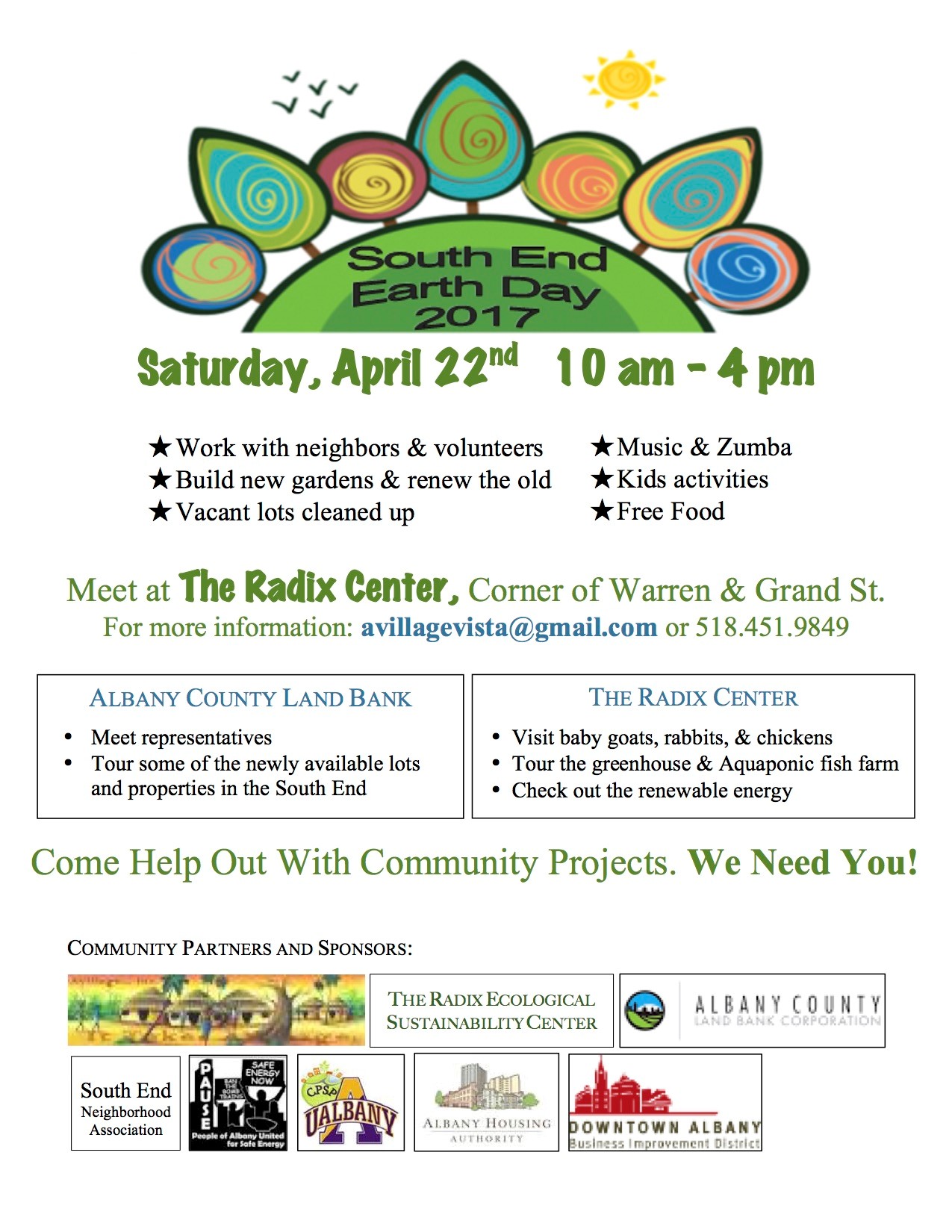 There are many different ways to be an active participant during Earth Day:
Help clean community gardens.
Donate plants & seeds.
Help fundraise.
Everyone needs to lend a helping hand; email us at avillagevista@gmail.com with what you would like to help out with.

Albany's award winning Youth FX teen filmmaking program will host the world premiere of our 2017 short films on Thursday March 30th, 7pm at the Spectrum 8 Movie Theatres. The screening will feature short documentary and narrative films, and will be followed by a Q & A with the youth filmmakers and program directors.
$10/Adults $8/Students
Advance Tickets Available Soon!
Please join our Facebook event page: https://www.facebook.com/events/298822630534707/
Youth FX was founded in 2008 to provide young people in the City of Albany with a hands-on program designed to introduce them to the technical and creative aspects of digital film making by offering a thorough overview of the production process from script to screen. Our programs have grown from our 6 week summer intensive year round programming at Albany High School, Albany Public Libraries and community spaces across the capital region.
Youth FX primarily works with young people who reside in the South End, Arbor Hill and West Hill neighborhoods of Albany, NY, areas that have been historically under served and in need of meaningful opportunities for training and engagement in new digital media technology. The skills they are learning not only enables them to be more creative and express their ideas, but they are also valuable skills that are in high demand in today's technology based world. Youth FX participants engage in their communities by creating documentary and short fiction films that reflect their understanding and vision of the world around them.
Youth FX films have been screened and won awards at dozens of film festivals across the country including:
Tribeca Film Festival
San Francisco International Film Festival
Los Angeles Film Festival
Chicago International Film Festival
DC Independent Film Festival
Woodstock Film Festival
Big Sky Documentary Festival
Harlem International Film Festival
Youth FX is sponsored & supported by:
New York Council On The Arts (NYSCA), Charles Touhey Foundation, Times Union Hope Fund, Bender Family Foundation, Community Foundation of The Capital Region, Grand Street Community Arts, Albany High School, Albany Public Libraries, Spectrum 8 Theatres, The Free School, Wine & Dine For The Arts.
For more information about the Youth FX program please visit our website: www.youthfx.org
Check out YouthFX videos online:
http://vimeo.com/youthfx
For more info please email: info@youthfx.org or call Youth FX program director Bhawin Suchak at: (518) 526-5586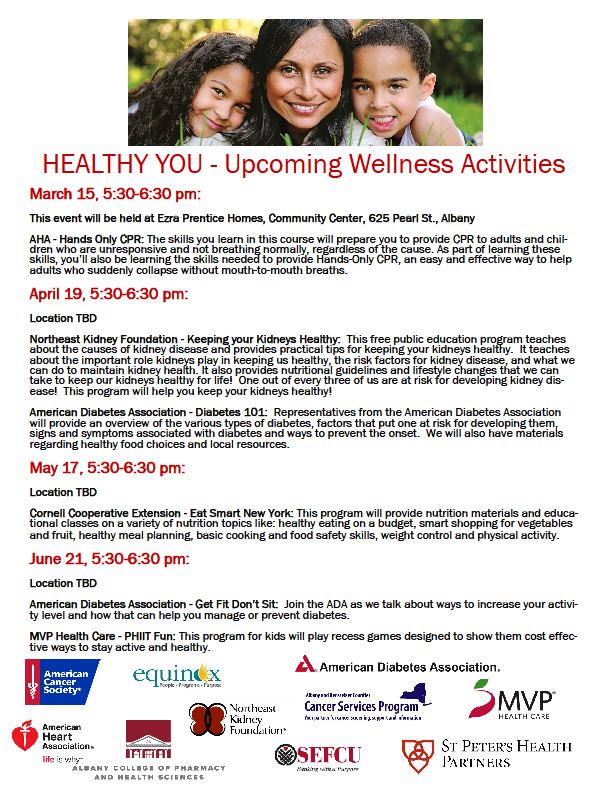 The Hispanic Coalition NY is currently accepting nominations for the 2017 #40Under40 #RisingStars program from now until May 1, 2016. 
A recognition reception will take place during Hispanic Heritage Month and we will share the SAVE THE DATE information soon.
You can read more about the #RisingStars here.
Here is the link for the 2017 Nomination:
http://www.hcnewyork.com/2017-nomination.html

We have attached the file you need to upload as part of the nomination in the following link,
but please email us with any questions or if you need help with the nomination form; we can help you.
Gracias and don't forget to share the information and link on your social media networks:
Nominate a 2017 @HispCoalitionNY #40Under40 #RisingStar today!
Stay tuned for more information about the Nathan Lebron Scholarship application process!
The Hispanic Coalition NY, Inc.
518-722-HCNY (4269)
"Fifth Day" Enrichment Workshops Recognized as a National Model
This past summer, the United States Conference of Mayors selected Mayor Kathy M. Sheehan and the City of Albany's Youth and Workforce Services as a recipient of its 2016 Outstanding Achievement City Livability Award, one of just 10 cities receiving the award in its category nationwide. The City was selected for the creation of an enrichment series of professional and educational development for nearly 1,000 young people who work in the Summer Youth Employment Program (SYEP). The award, made by an independent panel of judges, was announced at the U.S. Conference of Mayors 84th Annual Meeting. On a series of Fridays, SYEP provides students:
A Financial Literacy Workshop with SEFCU;
A College Campus Tour at the University at Albany;
A Career Exploration Workshop at the New York State Museum; and
A "Building Bridges: Know Your Rights" program in which Albany police officers and representatives from the Center for Law and Justice educate young people about their legal rights when they interact with police.
"This is a community driven initiative," said Albany Mayor Kathy M. Sheehan. "Based on input from parents, participants and community leaders, we overhauled the Summer Youth Employment Program to make sure Albany's young men and women are exposed to the broad opportunities that are available to them as they plan for their futures."
"Our young people have a great deal of talent, and our aim each year is to use the five weeks we have in SYEP to expose them to the working world and to train them to be strong employees," said Jonathan Jones, Commissioner of Youth and Workforce Services for the City of Albany. "This Livability Award confirms that this youth-centered program, which benefits both our young people and employers who depend on their valuable contributions, is an innovative approach to improving the quality of life in our City."
Community input was sought in 2014 to help design a program that would provide on-the-job work experiences and positive interactions in work environments that would help youth connect their education to career goals and pathways. The program employs Albany residents age 14 to 18 for five weeks beginning July 5. SYEP is designed to introduce youth to the working world, help identify career interests and foster good work habits, and provide youth with the opportunity to earn money for themselves and their families.