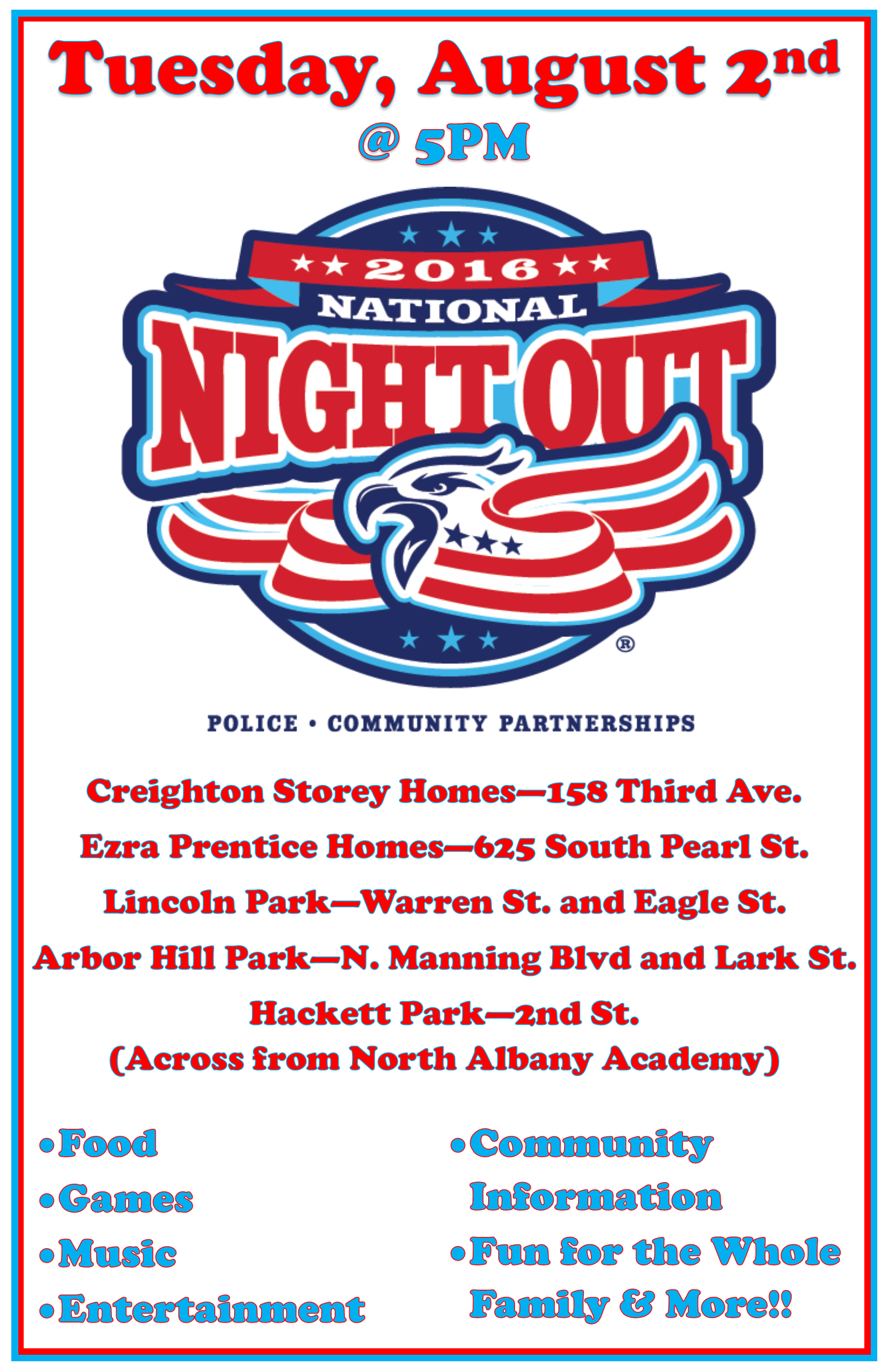 Please click above image or Here for a printable event flyer!
This is the first in a series of City Hall on the Road Events!
Stop by to visit one of the 15 City department tables.
Representatives will be available to provide information, advise and more.
Wednesday, July 20th, 2016
5:30 p.m. – 7:00 p.m.
Arbor Hill Community Center  50 N. Lark Street
Please click below for more information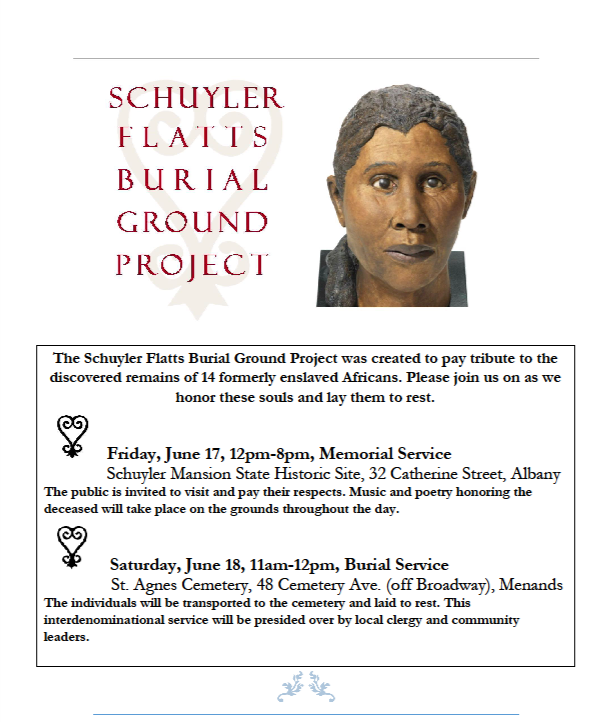 The Schuyler Flatts Burial Ground Project was created to pay tribute to the discovered remains of 14 formerly enslaved Africans. Please join us on as we honor these souls and lay them to rest.
Friday, June 17, 12pm-8pm, Memorial Service
Schuyler Mansion State Historic Site, 32 Catherine Street, Albany
The public is invited to visit and pay their respects. Music and poetry honoring the deceased will take place on the grounds throughout the day.
Saturday, June 18, 11am-12pm, Burial Service
St. Agnes Cemetery, 48 Cemetery Ave. (off Broadway), Menands
The individuals will be transported to the cemetery and laid to rest. This interdenominational service will be presided over by local clergy and community leaders.
Are you interested in hearing what's going on in Albany? Then tune in each week to "Talk of the Town," a new radio interview show with Albany Mayor Kathy M. Sheehan. The show, with host Bob Cudmore, airs on Magic590AM every Friday at noon and again on Saturdays at 7:30 a.m.  If you'd like to ask the mayor a question about the City of Albany, send it to askkathy@albanyny.gov.
For a printable flyer please click Here.
WE ARE FREE TO BREATHE!
Albany Housing Authority is Going Smoke-Free as of JANUARY 1ST, 2016.
To insure the quality of air and the safety of residents in its housing programs, Albany Housing Authority has decided that all residential properties will be smoke-free as of January 1, 2016.
Smoking will not be permitted indoors, including in the apartments.
Smoking will be permitted outside in designated areas, or more than twenty-five (25) feet away from buildings if there are no designated areas.
A smoke-FREE policy in all Albany Housing Authority buildings means that everyone who visits, lives or works in Albany Housing Authority buildings is FREE to breath cleaner, safer, healthier air.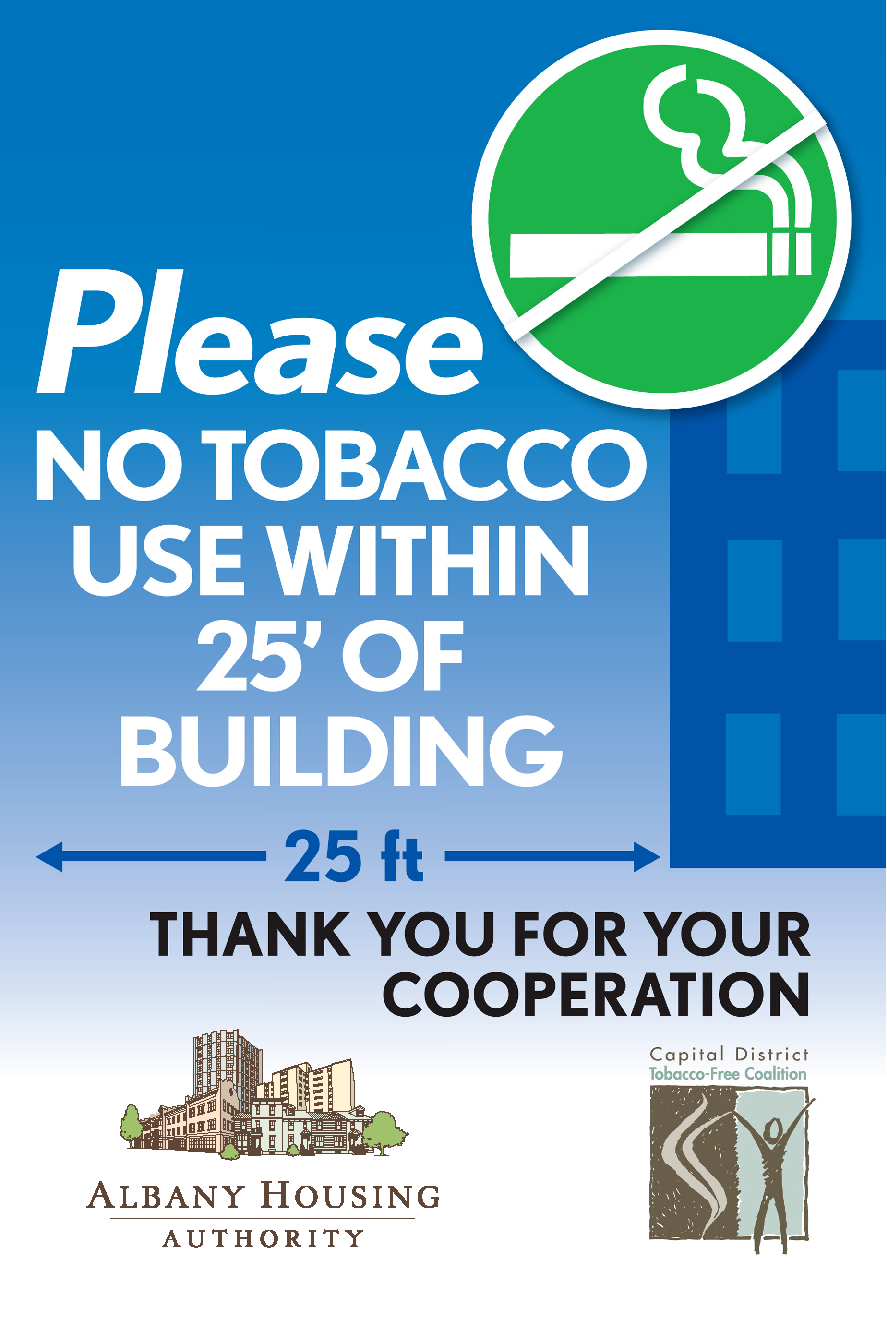 A healthy living partnership of
Albany County Dept. of Health
Albany Housing Authority
American Heart Association
Asthma Coalition of the Capital Region
Capital District Tobacco Free Coalition
Center for Health Programs & Promotion
Healthy Capital District Initiative
Why is Albany Housing Authority going smoke-free?
It's Cleaner!  Smoking in units leaves a residue that is both highly toxic and difficult to clean.  This residue contains chemicals that can produce similar effects to lead poisoning.
It's Safer!  Smoking is the leading cause of residential fire deaths and injuries.  Almost 1,000 people die every year in smoking-related fires, half are residents in multiunit housing.
It's Healthier!  Secondhand smoke travels between units and poses a serious health threat to children and adults.  Exposure to secondhand smoke can:
Harm lung development in children and cause Sudden Infant Death Syndrome
Cause heart disease and lung cancer in nonsmokers
Lead to more coughs, wheezing, ear infections, bronchitis or pneumonia
Trigger more frequent and severe asthma attacks
What about smokers?
Smokers are free to enjoy their home but must smoke outside and away from buildings.   If anyone wants to quit, we can help through:
The Butt Stops Here cessation classes call 459-2550 or visit www.healthprograms.org/quit-now for more information
The New York State Smokers' Quitline 1-866-NY-QUITS or www.nysmokefree.com
Thank You!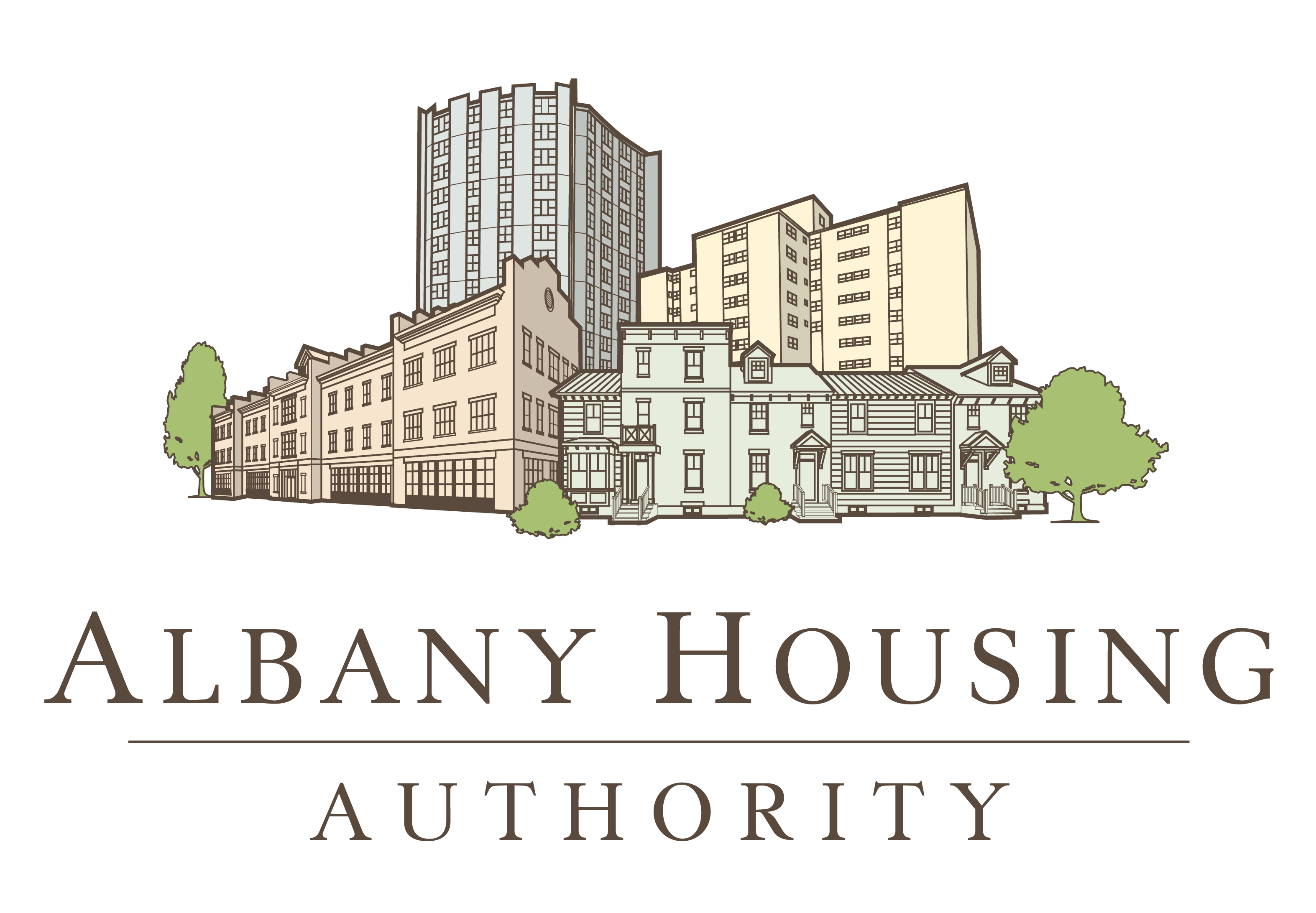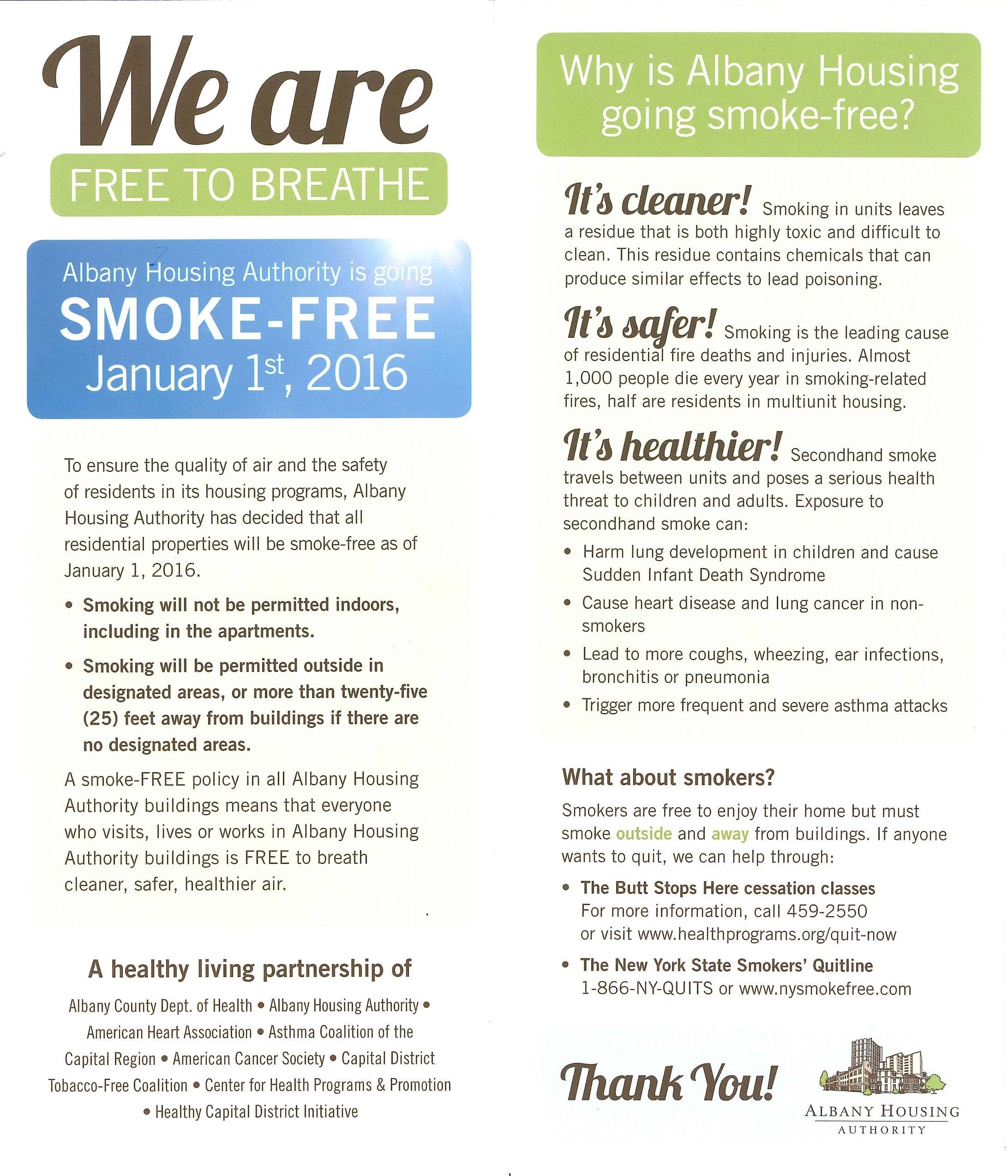 For a printable copy of our flyer please click Here!
Please be advised that due to an oversight in the previous tenant commissioner election process new elections will be held as soon as possible. This will be an interim election to complete the current terms. Any PH resident or Section 8 voucher holder in good standing is eligible to seek election. Details will be posted on the website and in AHA Management offices as soon as available.
On behalf of the Albany Housing Authority and Robert Whalen Homes, I am proud and excited to announce the opening of the laundry room at the Robert Whalen Homes. There was an operating laundry room in this development previously and we are happy to have it open again.
After several requests from our residents, the process of reopening the laundry room began. The residents voiced that there was a need for a laundry area in this development because there was a lack of laundry facilities in the community. We hope that this laundry space will improve the quality of life for you, our residents.