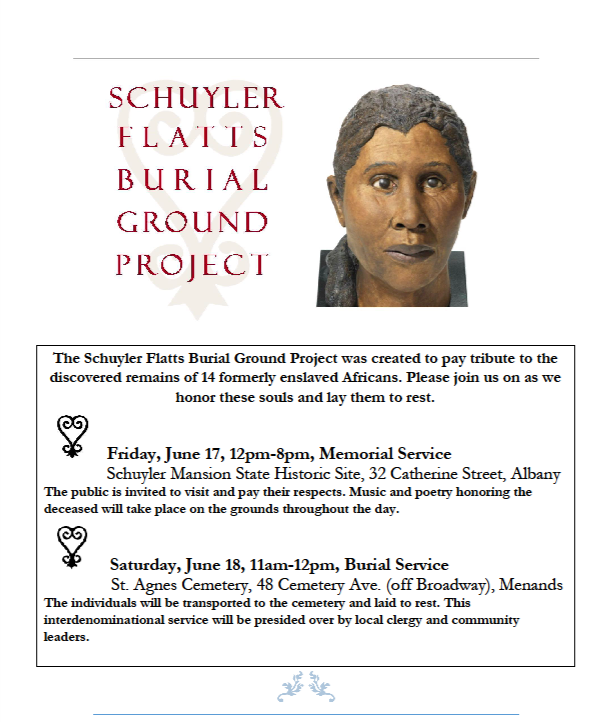 The Schuyler Flatts Burial Ground Project was created to pay tribute to the discovered remains of 14 formerly enslaved Africans. Please join us on as we honor these souls and lay them to rest.
Friday, June 17, 12pm-8pm, Memorial Service
Schuyler Mansion State Historic Site, 32 Catherine Street, Albany
The public is invited to visit and pay their respects. Music and poetry honoring the deceased will take place on the grounds throughout the day.
Saturday, June 18, 11am-12pm, Burial Service
St. Agnes Cemetery, 48 Cemetery Ave. (off Broadway), Menands
The individuals will be transported to the cemetery and laid to rest. This interdenominational service will be presided over by local clergy and community leaders.