Ezra Prentice Homes, 625 South Pearl Street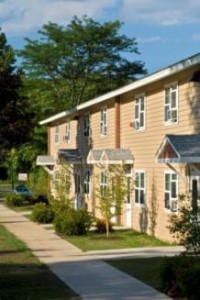 Ezra Prentice Homes
This is a family development with sixteen buildings and 179 units that was federalized in the mid 1980's, at which time' it was substantially rehabbed. It is right off an interstate on a busy thoroughfare and backs up to a railroad storage yard. The "hillside" roofs were replaced in 1993, when high efficiency boilers were installed; electrical upgrades and community room renovations were also done. In 2000 extensive "hillside" site work with accessibility upgrades was done. The bathrooms and the "trackside" roofs were replaced in 2006 with Capital fund and FHLB grant money. Energy performance work to install new thermostatic controls, toilets, lighting and partial refrigerator replacement is in progress. There is an active after school program in the community building.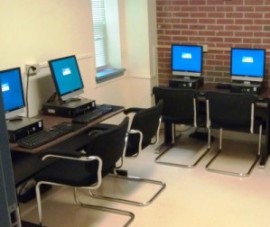 Ezra Prentice Computer Lab
The community building also hosts the Ezra Prentice Computer Lab, for resident use.
Managers Office
For information on Ezra Prentice Homes please contact:
Yvonne Hughes
Asset Manager
625 South Pearl Street
Albany, NY 12202
Phone: 518-380-5551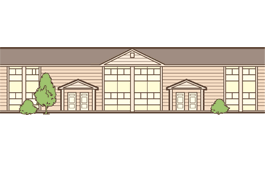 Photo Categories