Townsend Park Homes, 45 Central Ave.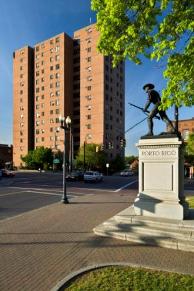 Townsend Park Homes
Townsend Park Homes, located at 45 Central Avenue, consists of 158 senior units located in one, 18 story, concrete high rise building. This building was built in 1974, is made up of HUD subsidized income based units and consists of 1 bedroom apartments for senior living.
Laundry Facility and Community Room
Townsend Park Homes offers a full laundry facility to its residents as well as an active community room. The community room features an outdoor patio, a large screen LCD TV for entertainment and two internet enabled PCs for work and research.
Townsend Park Tenant Association
The Townsend Park Tenant Association regularly sponsors events including breakfasts in the Community Room.
Manager's Office
For information on Townsend Park Homes, please contact:
Steve Iarossi
Senior Asset Manager
45 Central Ave
Albany, NY 12206
Phone: 518-380-5571
or
Nancy Messina
Asset Manager
45 Central Ave
Albany, NY 12206
Phone: 518-380-5571
Welcome Video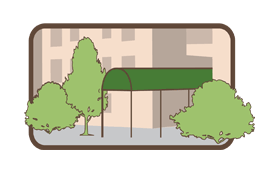 Photo Categories