Upcoming Procurements
---
RFP Consulting Engineering Services Energy Program  
(Due Date 7/25/17 no later than 4:00 PM)
---
Purchasing Guidelines
The Procurement Department is responsible for all procurement activities of the Albany Housing Authority (AHA). The department implements AHA procurement guidelines, solicits bids, initiates requests for proposals, issues purchase orders, and establishes contracts for construction, consultant and professional services, and the purchase of goods and other services.
As a public housing authority, AHA is bound by New York State laws, HUD regulations, and other local requirements governing public purchasing. Thus, the Purchasing Department operates in accordance within the AHA Procurement Policy which has been created to comply within the guidelines of the appropriate purchasing rules, laws, and regulations for all AHA business transactions.
Vendors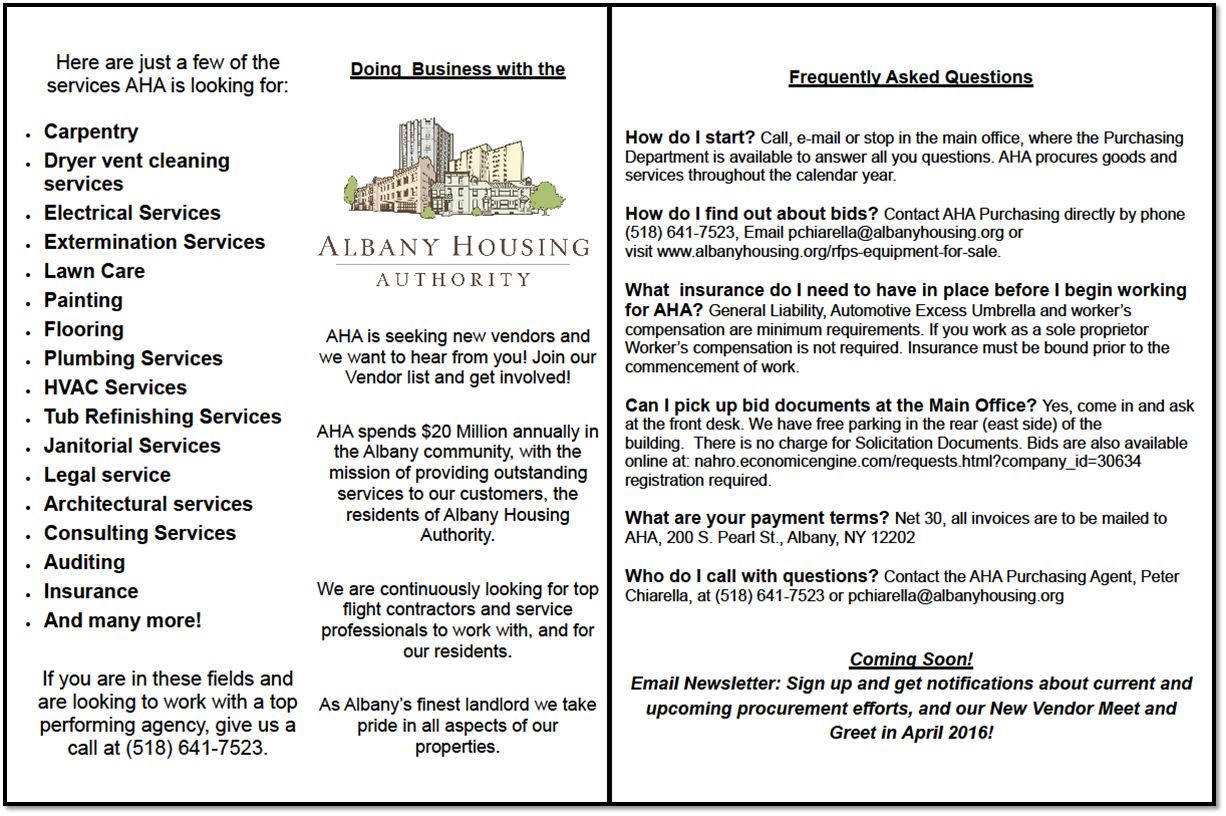 Clicking the above image will open a printable PDF file.
Equipment
There is currently no equipment for sale from the Albany Housing Authority.