Arbor Hill Homes and Swan Street LLC, 155 Clinton Ave.
Arbor Hill Neighborhood Plan
The Plan, completed in July 2003 by community stakeholders and leaders brought together by Mayor Jennings, focused attention on housing, economic development, arts and culture, and quality of life issues confronting Arbor Hill. A high degree of consensus was reached, which has resulted in many of the Plan's objectives being met, including significant housing investments and the creation of a new neighborhood association.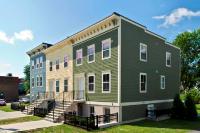 Arbor Hill Homes
54 townhouse-style rental apartments on scattered sites planned and designed in accordance with guidelines set forth in the Arbor Hill Neighborhood Plan. The project was developed using a mixed-finance approach with HUD HOPE VI funding and private equity from a 9% low-income housing tax credit allocation from NYS Division of Housing and Community Renewal. The units were completed and fully occupied in September 2007. The project is recipient of the New York State Association for Affordable Housing (NYSAFAH) 2007 Project of the Year Award.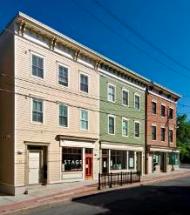 Swan Street Mixed-Use
In December 2008, construction was completed on 23 rental apartments over 7 storefronts in a mix of rehabilitated and infill construction on North Swan Street. The project is intended to bring to the Arbor Hill community essential retail and professional services. A mixed-finance approach was used whereby HUD HOPE VI funding is combined with private equity from a 4% low-income housing tax credit allocation provided by the NYS Division of Housing and Community Renewal. Additional funding is provided by NYS through its Main Street Program and by the Albany County Housing Trust Fund in its inaugural year as the first county housing trust fund in New York State. AHA was awarded the 2009 Preservation Merit Award for Rehabilitation, by the Historic Albany Foundation.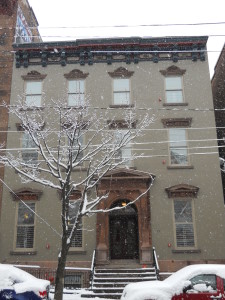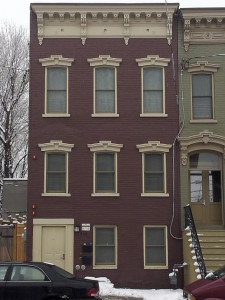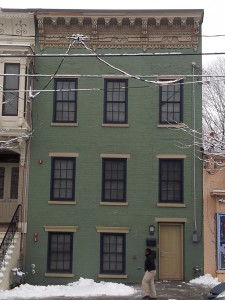 ARBOR HILL NEIGHBORHOOOD STABILIZATION PROGRAM
The Neighborhood Stabilization Program (NSP) was established for the purpose of stabilizing communities that have suffered from foreclosures and abandonment. Through the purchase and redevelopment of foreclosed and abandoned homes and residential properties, the goal of the program is being realized. NSP, a term that references the funds authorized under Division B, Title III of the Housing and Economic Recovery Act (HERA) of 2008 provides grants to all states and selected local governments on a formula basis.
Albany's NSP is focused on foreclosed and abandoned properties in historic Arbor Hill, where blight remains a challenge to realizing the revitalization goals set forth in the Neighborhood Plan of 2003. Eight derelict historic properties on Clinton Avenue and Ten Broeck Street were foreclosed by JPMorgan Chase and subsequently purchased by the City for the program. The Albany Community Development Agency and the Albany Housing Authority oversaw their restoration, which yielded 23 modern affordable residential units and one commercial unit while retaining the historical quality of the buildings.
Sanders Architects served as Project Architect and Norstar Development USA provided construction management services for the $4.5 million project.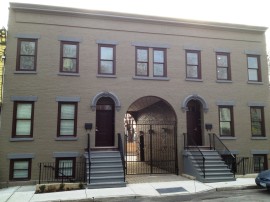 King's Place
King's Place is a double, two and a half story Greek Revival house distinguished by a large center arch, through which passes King's Way. It was originally constructed between 1852 and 1856 by J. Howard King and John J. Olcott, Esq., son of Thomas Worth Olcott, a prominent Albany banker and philanthropists whose family owned the Ten Broeck Mansion for about 100 years prior to its donation to the Historical Association. The rehabilitation of King's Place brings its history full circle to reconnect with that of the Ten Broeck Mansion. The building will serve as the administrative headquarters for the Historical Association, which was previously headquartered at the Ten Broeck Mansion. This move will free up the Mansion's basement to become more interpretive museum space. The Ten Broeck Mansion is considered one of the crown jewels of Arbor Hill's reawakening of its arts, cultural and heritage scene and reconnecting it with North Swan Street is considered instrumental to the neighborhood's revitalization.
Manager's Office
For information on King's Place please contact:
Crystal Turner
Asset Manager
59 North Swan Street
Albany NY 12210
Phone: 518-380-5591
Welcome Video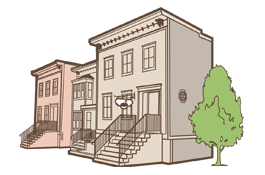 Photo Categories