North Albany Homes, 41 Jennings Drive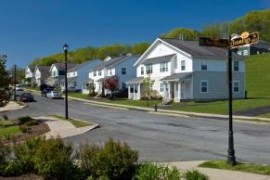 North Albany Homes
This site is a 160 unit family development. This site was demolished and rebuilt with -a HOPE VI Grant and is a LIHTC mixed finance site constructed around 2003. North Albany Homes is a 160 unit property on 16 acres in North Albany off of Lawn Avenue and First Street. The property consists of 80 well maintained duplexes. Unit sizes range from 1-4 bedroom units with 1 to 2 full size bathrooms. Layouts include single floor flats and two story units. Upgraded amenities include personal driveways, central air, dishwashers, oversized closets, washer and dryer hookups, covered front porches and private front and back yard spaces. All bedrooms are cable ready. The property is well manicured and resembles a park like setting. All streets throughout the development have sidewalks which are handicapped accessible. Tenants in North Albany have access to a Community Room for family functions and other gatherings. The building is equipped with a full kitchen, two outdoor patios and enough space to comfortably fit 50-75 people. The development is within close proximity to shopping and entertainment.
Community Center
North Albany Homes provides a full Community Center with both an inside room and an outside patio for events. This center includes the gathering room, a full working kitchen and a lobby.
Manager Office
For information on North Albany Homes please contact:
Sharon Jackson
Asset Manager
41 Jennings Drive
Albany, NY 12204
Phone: 518-380-5591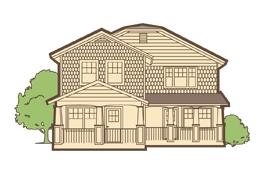 Photo Categories